Guangzhou Airport
A SURPRISE UPON ARRIVALS

浸入式隧道位于广州白云国际机场二号航站楼(T2)的国内到达区域,是全球难得一见的标志性媒体。
The Immersion Tunnel, located in the domestic arrival area of the Guangzhou Baiyun International Airport Terminal 2,
is one of the most iconic media in the world.
A UNIQUE MEDIA IN THE WORLD


隧道中央顶部安装了通透的波浪状LED显示屏,两侧共有十个巨型动态彩色灯箱及十个4K高清电子屏。隧道在设计上将美学与现代科技(AR技术)融为一体,
未来的开发与应用将可呈现无尽可能。
This one-of-a-kind media is equipped with a wave shaped LED screen at the center of the ceiling, 10 giant animated color
lightboxes and 10 4K screens equally spread between both sides. From a design perspective, the tunnel integrates both
aesthetics and modern technology (AR).

隧道总面积超过了900平方米,总长约51米。巨大的空间展示吸引眼球,并为抵达旅客带来难忘的经历。
With a total area exceeding 900 sqm. and a length of around 51m, this incredible media won't fail to catch passengers'
attention when they first arrive in Guangzhou.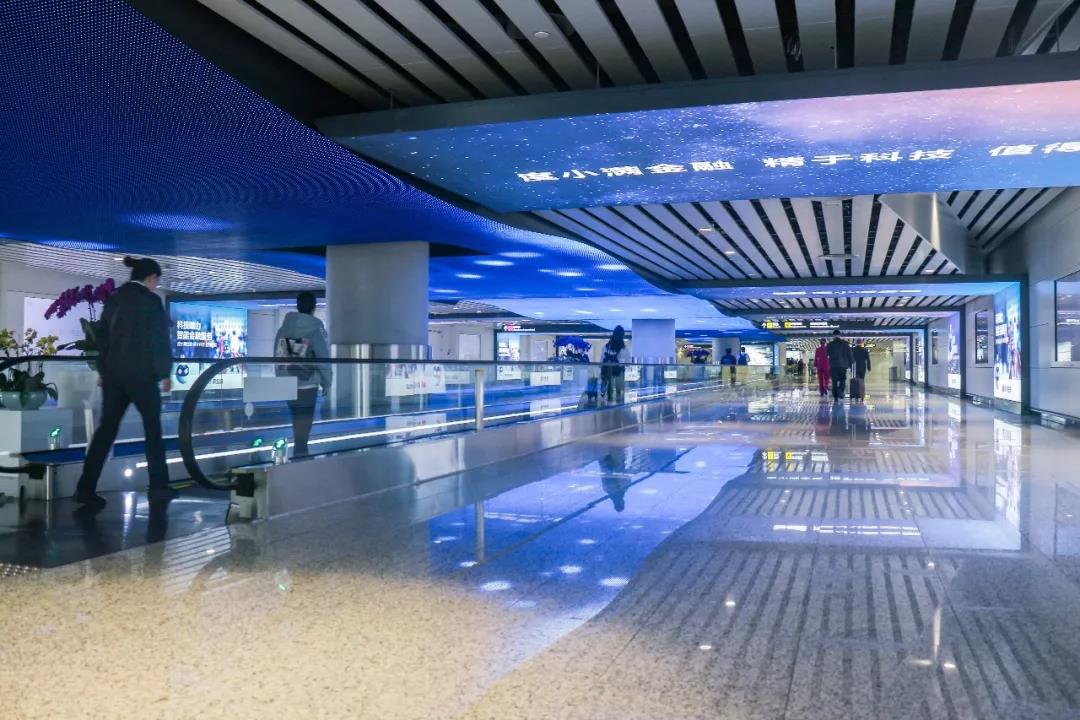 绝佳的交流平台
AN AMAZING SHARING PLATFORM